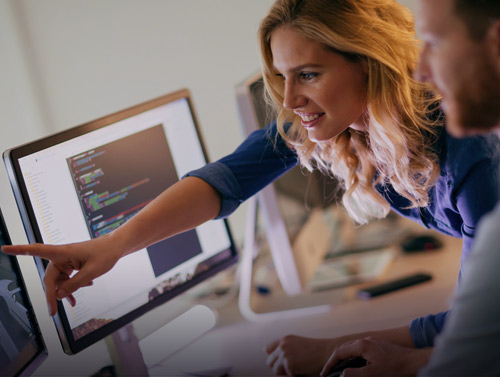 Kilargo has been operating on the Polish market since 1992. Over the years, we have transformed from a small family business into one of the largest ice cream producers in Central and Eastern Europe. We operate in two modern production plants located in Chechło First near Pabianice and in Kalisz, as well as in a sales office in Łódź.
Some of our employees have been with us practically from the beginning of our activity, others only recently, but currently the average work experience in the company is 5 years.
In our company, we employ people of various nationalities and ages. We appreciate youth combined with enthusiasm and creativity, not forgetting the respect for the experience and competences of 50+ employees.
We implement procedures, tools and measures to ensure a safe and healthy workplace, both in the production, office and external environment.
We take care of a good working atmosphere, support creativity, respect diversity, help our employees in their professional development - by organizing training courses or giving them the opportunity to be promoted within the structures.
We currently employ about 800 people.
Join our team, we provide our employees with:
A UNIQUE TEAM OF WORKERS
We value friendly relations and comfort at work.
MULTISPORT SPORTS CARD
In a healthy body, healthy mind!
ADDITIONAL GROUP INSURANCE
Providing a sense of security to the insured and his relatives through financial support in the event of unforeseen random events.
LEARNING THE ENGLISH LANGUAGE
Possibility to learn English once a week during working hours.
TRAINING AND DEVELOPMENT
People are the company's greatest capital, therefore we make every effort to ensure that the qualifications of our employees are at the highest level.
Possibility of vertical and horizontal promotion
COMPANY CAR
A company car is available at selected workstations.
CHRISTMAS GIFTS
You will receive a nice gift from us for Christmas.